---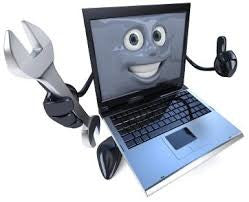 Custom configuration of customer's equipment - For Basic Service, KwiCall will program up to 16 channels into a radio transceiver. Additional channels may be programmed at additional cost in steps up to 32, 64 and 128 channels.  Customer must provide all required configuration parameters in email or fax. For each channel, we need to know:
a.  Centre frequency for Transmit and Receive (they will be different frequencies for repeater channels)
b. Channel width (Wide 25 kHz or Narrow 12.5 kHz)
c. Privacy tones:  confirm whether using CTCSS (Hz) or DCS code, are tones used for Transmit and Receive? (they might be different for each direction)
If incomplete information is provided, KwiCall may make configuration assumptions which will be shared with you. If we already have your radio configuration file on-hand, we can clone the configuration to a new radio for a nominal fee.
Customer must provide written authorization to use private channels. This authorization may be a copy of the frequency license, or a letter from the registered users of the frequencies.  Please email your channel list, licenses or authorizations to info@kwicall.com or fax to +1-780-669-3908.
Warranty: Errors in programming will be corrected at no charge for up to 90 days after shipping. Customer must pay freight to send radios back to KwiCall and we pay the freight back to you.  Proof of errors must be provided in writing. Incomplete/incorrect configuration information from the customer is not acceptable grounds for warranty claims.